Demonstration Day at Mickley Hall shooting Ground 2nd November 2019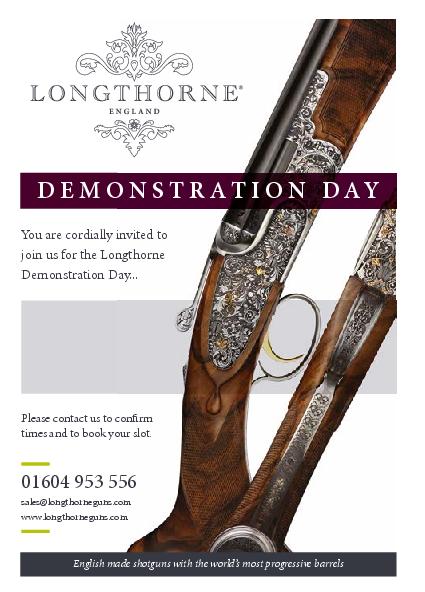 See us at Mickley Hall on 2nd November2019. If you would like to book to try a 'Longthorne' contact us direct.
This ground is unique in its layout. All of the clay shooting is done in undercover stands, ensuring that your day will never be ruined by a rainy day, and the stoned pathways ensure you can leave your "wellies" at home! With over 50 clay traps around the ground, they are able to set targets which are suitable for a novice shooter, but also set challenging targets for more experienced/competition shooters.
With a varied mixture of ponds, open pasture and woodland areas around the ground, you will often be surrounded by local wildlife. Mickley Hall is just 3 miles outside of Nantwich town, yet is set amongst typically beautiful South Cheshire farmland.
Sales Manager, Alex Black will be on hand to answer questions on the day and will have a variety of guns on display and trial.